#NAPOCares Donation Resource List for victims of Hurricanes Harvey, Irma & Maria
I'm a proud member of NAPO (National Association of Productivity and Organizing professionals) and the Chair of the
NAPOCares
Committee. In keeping with NAPO's commitment to social responsibility, the NAPOCares Committee promotes community outreach programs and initiatives each year. I'm grateful to announce that our recent efforts:
* NAPOCares members donate their Time, Treasures & Talents to their communities everyday! #NAPOCares #NAPONatl
* In addition, NAPOCares also reminds NAPO members to keep victims of natural disasters front of mind long after the disaster has passed. With regard to recent hurricanes,
it will take months/years to communities to recover from the devastation. The greatest need is financial donations to help rebuild homes and businesses. NAPO members have compiled a list of hurricane donation resources which is below. If you haven't already done so, please 1) donate and 2) share this
#NAPOCares Hurricane Donation Resource List
on your social media pages to spread the word that #NAPOCares for our communities!
#NAPOCARES Donation Resource List for the victims of Hurricane's Harvey, Irma & Maria:
TEXAS:
Bayou City Fellowship
www.bayoucityfellowship.com
Boys and Girls Clubs of Greater Houston
http://www.bgcgh.org
Carter BloodCare (covers hospitals in North, Central and East Texas)
http://www.carterbloodcare.org
Diocese of Galveston-Houston
http://www.svdphouston.org/services/disaster-relief
Feeding Texas
www.feedingtexas.org
Food Bank of Corpus Christi
https://coastalbendfoodbank.org/
Houston Community Tool Bank
http://www.houstontoolbank.org/give/
Houston Food Bank
www.houstonfoodbank.com
Houston Humane Society
http://www.houstonhumane.org/
Houston NW Church
https://pushpay.com/p/hnwhouston?src=hpp
(select Harvey Flood Relief)
Houston SPCA
http://www.houstonspca.org/
Hurricane Harvey Relief Fund (Greater Houston Community Foundation)
https://ghcf.org/hurricane-relief/
Real Life Ministries
https://app.clovergive.com/f/f2?formid=71aec719-e0f7-476b-9c33-e902121ea159
San Antonio Human Society
https://sahumane.org/
Society of St. Vincent de Paul
http://www.svdphouston.org/services/disaster-relief
South Texas Blood & Tissue Center
https://southtexasblood.org/harvey
Texas Diaper Bank
http://www.texasdiaperbank.org
The Dallas Mayors Relief Fund
https://www.dallasfoundation.org/donate.aspx?tp=1000&fn=mayor%27s%20disaster%20relief%20fund
(select The Hurricane Harvey Disaster Relief Fund)
The Met Church
https://themet.securegive.com/
The Montrose Center (on behalf of Hurricane Harvey LGBTQ Disaster Relief Fund)
https://my.reason2race.com/DNicol/HurricaneHarveyLGBTQDisasterReliefFund2017/Donate
United Way of Greater Houston Hurricane Fund
https://www.unitedwayhouston.org/flood/flood-donation
Windwood Presbyterian Church
https://windwood.wufoo.com/forms/windwoods-hurricane-relief-fund/
SOUTH FLORIDA
Florida Keys Emergency Relief Fund
https://cffk.org/product/florida-keys-emergency-relief-fund/
Global Giving
https://www.globalgiving.org
Good Samaritan Foundation - local senior living community
https://www.good-sam.com/foundation/donate
Hurricane Irma Relief Fund - by GlobalGiving - Vetted
https://www.globalgiving.org/projects/hurricane-irma-relief-fund/
The Hurricane Irma Relief Fund for Immokalee and Southwest Florida Farmworker Communities
https://secure.actblue.com/donate/immokalee
Senior Connection Center - Your Aging & Disability Resource Center
https://app.etapestry.com/hosted/WestCentralFloridaAreaAgen/OnlineGiving.html
The Miami Foundation (has a list of organizations that are accepting donations)
http://miamifoundation.org
PURTO RICO
United for Puerto Rico
http://unidosporpuertorico.com
HOW TO AVOID BEING SCAMMED:
Before giving money to an organization, do your research. Charity Navigator, which identifies worthy charities, has a list of

organizations

responding after the storm.
The Internal Revenue Service has

search tools

that reveal whether an organization is eligible to receive tax-deductible charitable contributions.
If you suspect an organization or individual is engaging in fraud, you can report it to the National Center for Disaster Fraud.
For advice on avoiding fraudsters, read Charity Navigator's

post on how to protect yourself

, and

check out these tips

from the Federal Trade Commission.
Be very cautious when donating funds. There are imposters seeking contributions to false disaster relief charities in the wake of Hurricane Harvey and Hurricane Irma. Learn how to spot and report scams here!.
The Federal Emergency Management Agency recommends checking with the National Voluntary Organizations Active in Disaster for a list of trusted disaster-relief organizations in Texas.
Powered by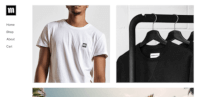 Create your own unique website with customizable templates.