If you have items you'd like to donate or sell, below are some resources I hope you find useful:
1. Donations to Local Nonprofits: Below is a spreadsheet of Myrtle Beach area nonprofits that accept a variety of donations. Click on the link to download the file. Before you donate, I suggest you call the nonprofit you're interested in to verify that the information listed has not changed.
2. Donation of Quilting Supplies: There is a local group that quilts for Myrtle Beach charities. They are always looking for donations of fabric, bedding, blankets, etc. and may be willing to pick them up depending on your location. For more information, please email Jean at frederick.kirby727@gmail.com.
Powered by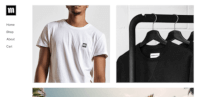 Create your own unique website with customizable templates.